Fabio Giampetro, a well-known artist in the traditional art world, spoke to us about his use of digital technologies, his entry into the world of NFT and the potential of this ecosystem.
Fabio Giampetro (Milan, 1974) He began drawing from an early age, mainly creating comics, but decided to undertake university studies that had nothing to do with the art world. He begins painting again only once he has completed his university studies, when he begins to frequent the world of exhibitions. After a few years, he realized that his works might generate interest, so he devoted himself to organizing his artistic career. In 2004 he had his first solo exhibition at Fabrica Eos. Always passionate about technology, Giampietro tries it To combine pictorial traditions with the most innovative technology.
In 2016 he attended an exhibition in VR called Super planes of simplification. The exhibition receives around 18,000 visitors and on this occasion the artist won the Lumen Prize, the global prize for digital art in London.
He is interested in the blockchain and NFT ecosystem and quickly realizes its potential, becoming one of the first artists to work and be recognized in the new Crypto Art movement.
Interview with Fabio Gimpetro
How and why did you come to create an NFT business?
I started making NFT work because I've always been attracted to technologies in general. In 2015 I started working with virtual reality. I created virtual worlds that can be visited by VR viewers, connected to my physical paintings. The problem is that the digital part of the work, the part that occupied me most of the time for research, development and realization, didn't have any kind of economic feedback, it was just seen as an accessory to the image. When I sold my physical work, I sent a viewer along with the digital work with him.
You immediately followed the birth of blockchain technology and NFT. I was interested in this technology that allows you to authenticate digital artwork and sell the file as a unique and original item. I didn't start doing NFT right away though. I waited about a year and in 2020 I minted my first digital work.
What did you choose to upload to the markets? Businesses you have already done or have you created a new business?
At first I wanted to instrument some of my work in virtual reality, but technology did not allow me, and even today it has limits on this aspect. You cannot mint an application for both file size limitations and market-versus-software restrictions. So I decided to mint images of my created panels specifically for the crypto scene. I have made portraits of relevant figures in the crypto world, such as Alan Touring or Vitalik Buterin.
So I create a physical work and then I create it digitally.
exactly. And initially my idea was to sell the physical board with NFT. I thought that NFT was just the originality of the motherboard. When Mosque He bought my NFT work and didn't want the accompanying physical drawing, I began to understand that the work of the NFT itself was interesting and in demand. So I had to remove the physical framework associated with it from the description of the NFT on the market, in order not to create problems for Mosque In case he wanted to resell it.
What is the relationship, in your view, between the world of traditional and physical art, NFT, and the digital world? Has the world of NFT changed your traditional job?
At first I thought I'd be able to combine both worlds by keeping the highest price and selling the NFT with the board.
When the digital market was born, it was the fashion to create digital twin, i.e. the digital equivalent of the real object to sell together. But then it became clear that they were two different markets and the hypothetical market prices were much higher. At the time, it was clear that the physical market and the digital market were separated.
Even the two markets that I have in terms of listing have some inconsistencies, there are problems that I haven't managed yet and the relationship with the showrooms is not easy.
However, the need to create a physical business remains, even if my productivity decreases inversely with the time I devote to digital work.
I said about galleries. Can you tell us about your relationship with them?
My work with galleries has slowed down a bit. I think galleries will also be essential in the future, because they have always done important publishing work and I believe that their mediating role is still indispensable.
I can't tell you about all the galleries, but the ones I communicate with are with great respect for what's going on. Although they are not regulated on the blockchain and therefore do not deal with my NFTs, they value my work and are very helpful.
Are there possibilities for galleries to enter this world?
This summer, SuperRare became a DAO (Decentralized Autonomous Organization) and is now allowing some galleries to open their own spaces within the market, through a choice made entirely by the community of people who actively participate in the platform.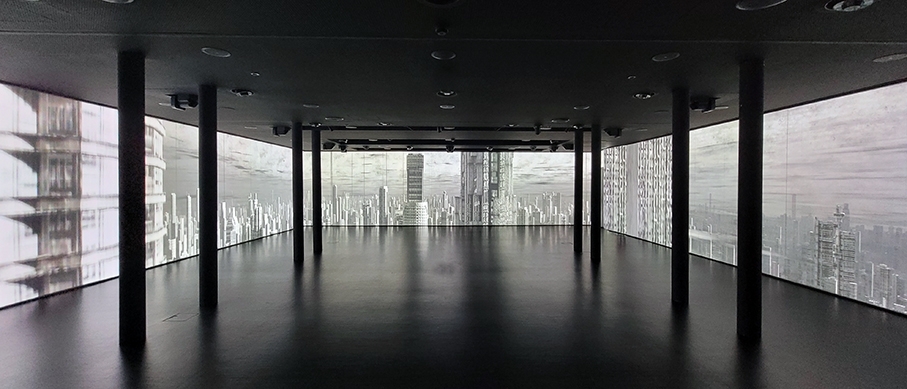 Art and NFT by FABIO GIAMPIETRO
In your opinion, what are the characteristics of an NFT artist?
Today I think it's very different from a traditional artist, because the NFT artist found himself alone managing his own production and earnings, and his economy. It is interesting because this allows for the possibility of investing directly in one's work and one's art, while also producing works that are advanced and expensive from a technological point of view.
However, there is a big risk: the artist may not have the ability to explain, tell and publish his art. Therefore, even in this new world of NFT, the broker number becomes basic and necessary.
How do you talk about your poets? What does it mean to you to make art?
For me, art should make us think. I use the concept a lot gamification. I try to tackle rather dramatic topics in a playful way and with a light approach. I would like visitors to my exhibitions to have fun and feel like they are in an amusement park. I really enjoy engaging my audience and working on vertigo, with images that can be paraphrased and that raise questions. That's why I started using technology.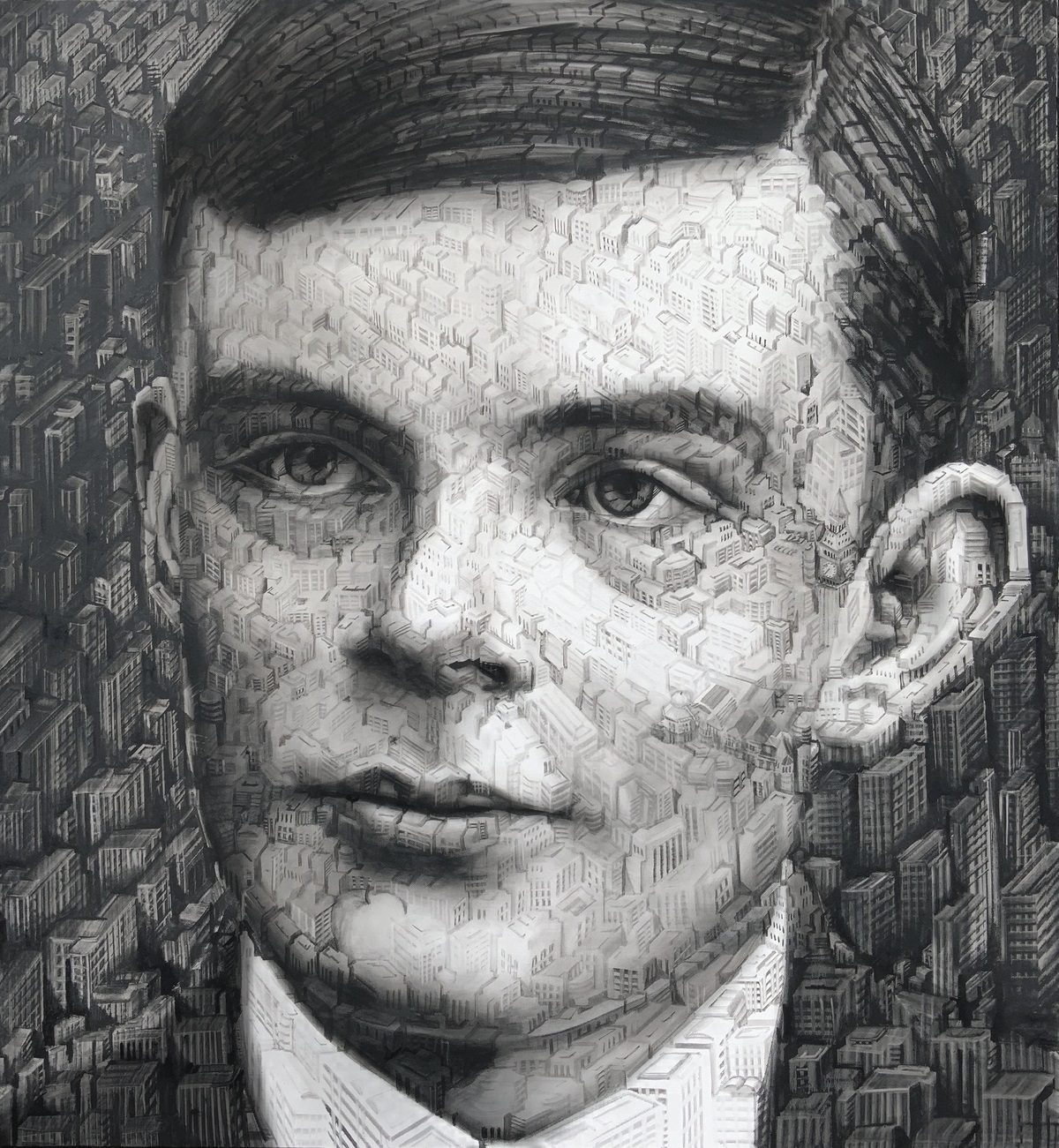 Technology and metaverse from the point of view of GIAMPIETRO
In the beginning you were only doing 1/1 uniques, now you are also working on multiples, can you tell us why? What has changed?
At first I was attached to the concept of unique works of traditional art, an original world. In fact, when I was contacted by Nifty Gateway, a platform that works in multiples, I declined. I started on my NFT rail only running on the SuperRare platform, which works with 1/1 instead.
But later, I realized that in this world it's very important to have a community and that's why I worked with photographer David Krugman on Nifty Gateway and we've done about a hundred NFTs.
On May 26, I will be making my first visit on Nifty Gateway on my own and it will be an unlocked version, which will generate many multipliers as there will be buyers.
Who are your colleges?
Collectors are spread all over the world and their market is quite diverse. Many of them are very young and range in age from twenty to forty years. This is surprising to me. When I was younger, I Mosque My age was not able to afford a job like their age. The most interesting art could only be bought by those who had great economic power and were mostly of an older generation. This is the first moment in which we not only look back, at the art of the past, but we can look to our side, in the art of the present.
What do you think of NFT technology?
I think NFT is a very good technique to certify artwork, whatever it is, and I think it would definitely be used in the traditional art world as well. However, NFT as a work of art and coding artists who use NFT as their only art form are taking a different direction. The dynamics of the world of Crypto Art are constantly changing, every three months there is something new and different. The gap between the world of NFT and the world of physical art is growing, and the paths they travel on are now two separate paths, both from the point of view of the dynamics and from the point of view of the ways in which the works are used and sold.
What do you expect from the future of this world?
The future of this world is very bright. When technical barriers are broken, this technology will have much simpler uses and will become a standard we won't even notice.
What do you think of Metaverse?
The metaverse has already been around for a long time, but in an immature form, which has yet to evolve to exploit its full potential. I think the metaverse as something closely related to the concept of an avatar in which it would be possible to create and experience multiple levels of reality. There will be many dimensions, many facts, many different scales. Some think the metaverse will come together and create a great metaverse, but I think this is counterproductive. Many different metaverses will arise and remain so.
I also imagine that each object can have a different physical market and market for each metaverse and the NFT will be at the heart of this work.
Are you working on something now? Can you tell us about it?
I work on a lot of things. Now you can see me on display at MEET in Milan with installation the elevatorThis project is just the beginning: The 3D world I created to work at MEET and its digital assets are the first steps toward creating my own online reality. I'm training an AI and I'm making some of it Shader To be able to create digital objects that have a stylistic imprint. I'm trying to make a huge board and then create my own metaverse. It will be a fully navigable world, which I have drawn, and it will be the container of everything I will do from now on. A world I created – which I have always done – is available online.
Where will we find you in a year?
It's hard to give you an answer. I've been totally addicted to the MEET project lately. In addition to the works I mentioned to you, in the next few months I will have a big project in Dubai and another in Miami.
– Alessio Tozi
https://fabiogiampietro.com/
previous episodes